BIAN Banking Architecture Foundation (+Exam)
Locations and dates
Belgium:
24-10-2022

|

03-05-2023
Virtual:
24-10-2022

|

03-05-2023
Duration:
2 days
Price:
€1695 Excl. VAT
Training summary
This 2-day BIAN Banking Architecture Foundation course provides you knowledge of the BIAN banking architecture standard. The BIAN model is the new standard for modelling capabilities, APIs and microservices for a full range of banking activities. This is the common framework for banking interoperability issues.
By successfully passing the BIAN Foundation Exam delegates will achieve the BIAN Foundation level certification which ensures that they have been audited and have successfully mastered the required BIAN Foundation level.
This includes their ability to describe and recognize certain knowledge about BIAN such as the benefits BIAN provides to financial services providers, the BIAN design principles and artifacts, the abilities to reduce integration cost and maximize interoperability.
Being certified in The BIAN Foundation level acknowledges that a certified professional has mastered the BIAN Standard and is aware that financial institutions can be modelled in a standard way, which enables maximum interoperability and re-use and minimum IT integration cost.
A BIAN Foundation certified person is able to recognize and apply this to other financial services providers.
Target Audience
The BIAN certification is intended for IT professionals working in the banking and financial services industry, such as:
Enterprise Architects
Business Architects
Solution Architects
Data / Information Architects
Application Architects
Infrastructure Architects
Security Architects
Program / Project Managers
Business Analysts
Development Team Leaders
Experienced Developers
Course Objectives
Be able to describe the purpose of BIAN and its design principles
Be able to describe and recognize fully those design principles including:
Non-overlapping functionality
Discrete service centers to model a bank
Dynamic behavior of static assets
Be able to describe and recognize BIAN artifacts in the correct context including:
Business scenarios
Functional patterns
Action terms
Behavior qualifiers
Asset types
Control records
Course Content
Introduction to BIAN
BIAN's primary purpose and approach
Understanding the theory of BIAN
The BIAN service landscape
How to apply the BIAN standard
Assembling a representative enterprise blueprint for a bank
An enterprise blueprint as a framework for analysis
BIAN and the TOGAF ADM
Course Prerequisites
Delegates should have some Enterprise Architecture experience or knowledge, such as TOGAF® or similar certification or Enterprise Architecture experience in a financial services business context.
Test Certification
Examination is included in the courseprice
| | |
| --- | --- |
| Number of questions | 60 |
| Duration of exam | 60 minutes |
| Pass Mark | 70% |
| Exam type | Closed book |
| Language | English |
| Re-exam included | Yes, for accredited courses |
| Exam delivery | Online |
Accredited trainers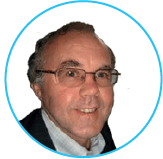 Patrick Derde

is a BIAN lead architect and a certified BIAN, TOGAF® 9.2 and Archimate® 3.1 trainer. Patrick is a seasoned trainer and has given trainings all over the world.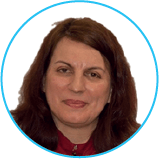 Laleh Rafati

is actively involved in BIAN and is as such responsible for the BIAN Business Object Model. Laleh leads the Information Architecture Web meetings and writes the related reports.
Terms of service
This training is offered by Skillsoft and therefore the Skillsoft terms of service apply to this training.
Our training event categories
BIAN